Skip to Content
Orthodontics Services in Johnstown, PA
Do you have teeth that are incorrectly positioned? Then you might need orthodontic treatment. If your teeth are crooked and do not fit together properly, you may be at risk of developing further issues. This is because areas that cannot easily be cleaned can start to form plaque buildup, resulting in tooth decay. A misshapen bite can also cause extra pressure on your chewing muscles. This can lead to issues such as TMJ. Teeth that are crooked may also detract from your appearance and make you more self-conscious about how you look. The professionals at Elite Dentistry of Johnstown in Johnstown, PA, can address all of these issues with braces or Invisalign® clear aligners to restore the beauty and functionality of your smile.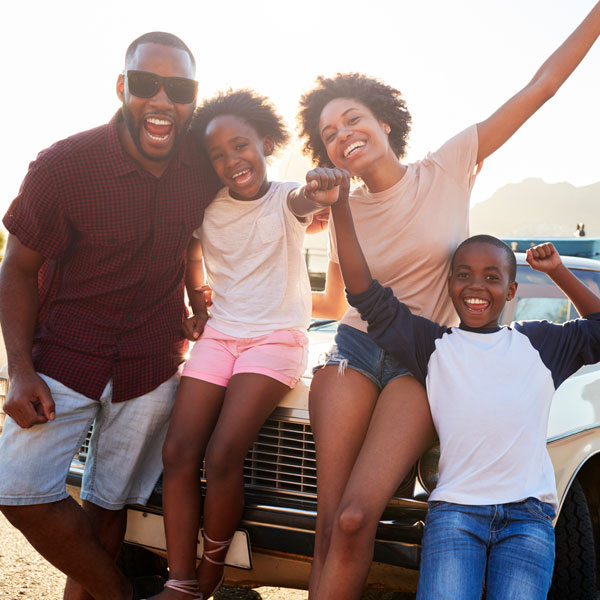 Braces
If you suffer from any of these issues, there are a variety of treatment options available to you. Braces are one of the most common orthodontic treatments. Braces work by applying pressure to the teeth and jaws to move them into the desired position. You may have a conception of braces as meaning a mouthful of shiny metal. However, this is no longer true. Brackets can be bonded directly to the tooth's surface, and in some cases, we can place them behind the teeth, making them significantly less noticeable.
Elite Dentistry of Johnstown uses many materials in our braces, such as stainless steel and ceramic plastic. When it is appropriate, we can make the wires out of materials such as nickel titanium or copper titanium. These materials may be longer lasting and require fewer adjustments than stainless-steel wires.
Do I Need Orthodontics?
We will need to do a routine inspection on your teeth to establish whether or not you require orthodontic treatment. We will be looking for the following indicators:
Overbite
This condition is also referred to as "buck teeth." This is when your upper front teeth are too far forwards in your mouth.
Underbite
This is when the lower teeth are too far forward and the upper teeth are positioned too far back.
Crossbite
When the upper teeth do not lie comfortably in front of the lower teeth when biting down normally.
Open Bite
When there is space between the biting surfaces of the front and/or side teeth when the back teeth are placed together.
Misplaced Midline
When the center of the upper front teeth does not align properly with the center of your bottom teeth.
Spacing
Gaps or spaces between the teeth, resulting from missing teeth or from teeth that do not "fill up" the mouth.
Crowding
When there are too many teeth for your dental ridge to accommodate.
Get Your Consultation
If you are suffering from any of the aforementioned symptoms, you may be a good candidate for orthodontic treatment. As with any dental procedure, we will need to do an initial consultation to ensure you are a suitable candidate for orthodontics. If we determine that you are, we will work closely with you to identify the best treatment option to suit your needs and budget. Getting an orthodontic treatment can be life-changing. To discuss your cosmetic dental concerns and decide on a professional treatment that suits your smile, give us a call and schedule an appointment. Reach out to our office by calling 814-535-5244 at your earliest convenience!